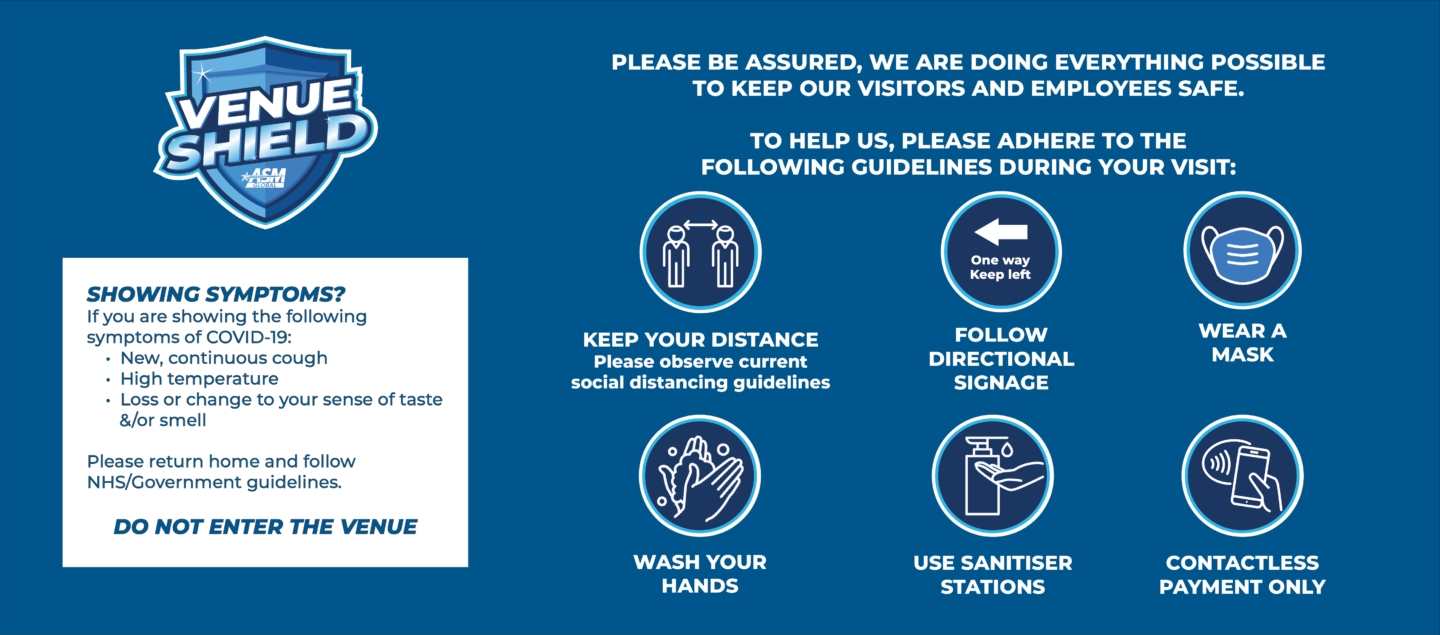 To ensure visitors follow the correct social distancing and hygiene guidelines while visiting the venue, both external and internal signage will be in use to support health and safety messaging.
The messaging in place will reflect current governmental guidelines and venue terms and conditions. This messaging includes;
Clearly defined entry and exit signage.
Physical external COVID safe signage.
External wayfinding signage for events.
Internal and external public health messaging - digital and physical.
Floor signage outlining physical distancing.
Venue terms and conditions of entry.
Directional signage to encourage on way flow of visitors.