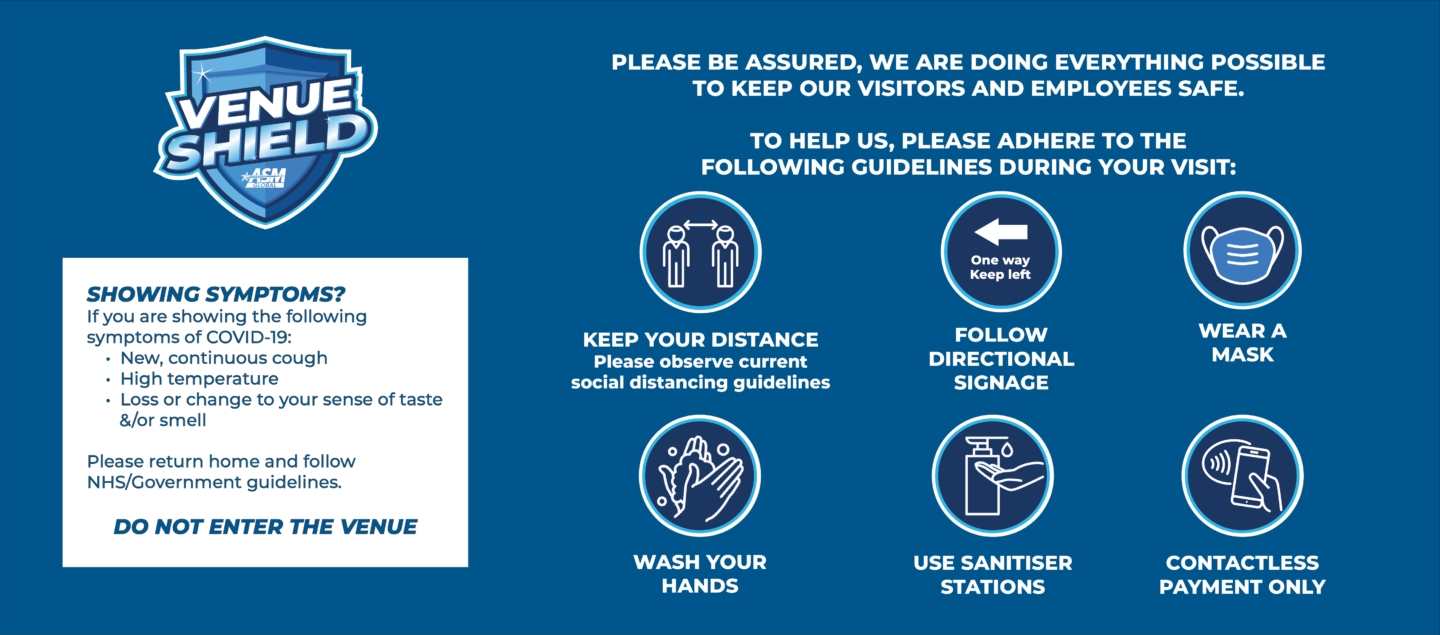 To ensure visitors follow the correct hygiene and safety guidelines while visiting the venue, signage will be in use to support health and safety messaging.
The messaging in place will reflect current governmental guidelines and venue terms and conditions. This messaging includes;
Clearly defined entry and exit signage and queuing systems.
Internal and external public health messaging - digital and physical.

Venue terms and conditions of entry.