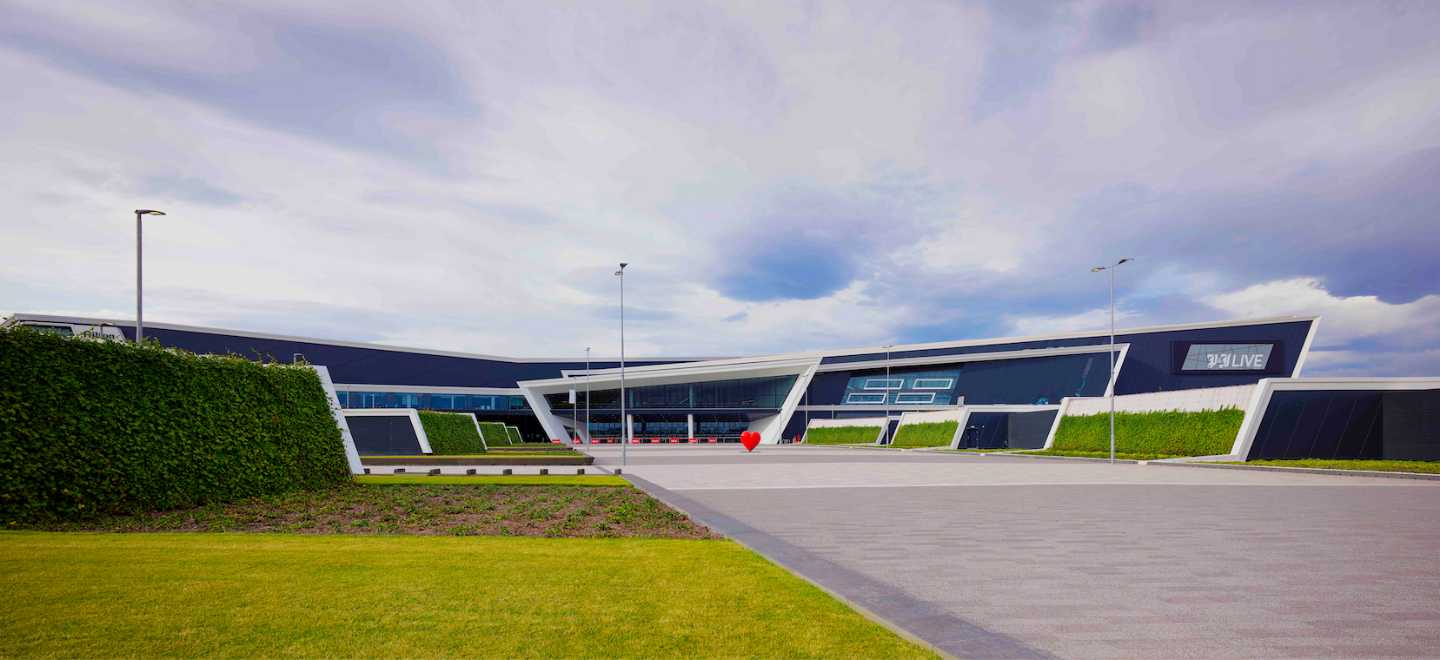 P&J Live Marks Return of In-person Business Events With Two High Profile Conferences & New Business Wins
Face-to-face business events have returned to the Baker Hughes Exhibition & Conference Hub at P&J Live, with the venue having been given approval to hold indoor events with a capacity over 2,000 by Aberdeen City Council.
Floating Offshore Wind, organised by RenewableUK and Scottish Renewables, was the long-awaited first in-person / hybrid event at the state-of-the-art venue. Running over two days, the conference attracted 200 delegates per day on September 15th & 16th. In quick succession, the team at P&J Live delivered one of its largest ever conferences, The British Orthopaedic Association (BOA) Annual Conference from 21st to 24th September, which had sole occupancy of the entire venue and attracted 2,000 delegates per day from across the UK. BOA received exemption by the Scottish Government as a Gateway Status event.
These conferences are a sign of things to come, with the venue having secured a portfolio of new conference and association business event wins for 2022 & 2023. Eight highlights from the range of confirmed events include the Association of Surgeons in Training Annual Congress 2022, British Society of Prosthodontics Annual Conference 2022, the Association for the Study of Medical Education Annual Scholarship Meeting 2022, the British Society for Haemostasis and Thrombosis Annual Conference 2022, the Alzheimer's Research UK Annual Research Conference 2023, the Energy Geoscience Conference 2023 and the British Gynaecological Cancer Society Annual Meeting 2023, attracting a combined total of approximately 7,750 delegates to the region.
Kim Stephen, Head of Sales – Conferences, Meetings & Banqueting at P&J Live says: "We are absolutely delighted to be back delivering in-person conferences, meetings and banquets, after such a long departure. Our venue and regions now have the chance to be fully recognised as one of the UK's leading business event destinations, having already gained traction within the conference market as the most sustainable venue of its kind in the UK.
"Our team has been working hard behind closed doors to offer bespoke conference and meetings event design and delivery to corporate and association clients. We are exceptionally proud of our facilities here in Aberdeen, and in partnership with VisitAberdeenshire, we are delighted to see a developing programme of events lining up as we emerge from the pandemic."
In line with Scottish Government guidance, the venue will continue to deliver its industry-leading set of COVID-safe protocols, known as VenueShield, to instil confidence and make visiting safer for delegates. This is a six-point strategy that includes enhanced cleaning throughout the venue prior to and post event, with a concentration on high touch-point areas.
BOA Organiser, Charlie Silva, said: "We were thrilled to bring the British Orthopaedic Association Conference to Aberdeen's P&J Live, as one of the very first association conferences to be hosted there since their reopening.
"The venue was the ideal choice for BOA, offering the ultimate in flexible conferencing, meeting, breakout and dining spaces, the latest AV technologies, as well a robust COVID-safe strategy, VenueShield, that maintains the highest levels of hygiene practices so that our delegates can meet with confidence. Delegates from across the UK attended our four-day event in the Scottish city, which was a welcome progression into live, in-person events."
For more information on P&J Live and venue sustainability, visit www.pandjlive.com

P&J Live - Back To Business
Frequently Asked Questions
How can I buy Premium tickets?
How can I buy a VIP View Bar Upgrade?

You can purchase a VIP View Bar Upgrade to selected events here. It includes early access, fast-track entry, complimentary drink on arrival and access to the View Bar before, during and post-show.
How can I purchase tickets for a concert at P&J Live?

Tickets are available from our ticketing agent Ticketmaster on www.ticketmaster.co.uk

P&J Live do not sell tickets directly.
How do I register for access to venue presale?

For certain events, venue presale tickets might be on offer. This means you'll be access tickets before they go on general sale.

To gain access to our exclusive venue presale, sign up to our newsletterhere and we will send you an email with the presale link for tickets go on general sale!

Tip: Also follow us on Facebook, Twitter and Instagram to stay updated.
How can I book a table at 195 Bar & Grill?

Our 195 Bar & Grill offers a unique dining experience before selected shows at P&J Live. You can check availability and book a table here.
Will I be able to purchase food at P&J Live?

There is a wide range of food and beverage options available to purchase for concerts and events, including catering outlets offering a variety of hot food options.

Please note - it is against venue policy to allow patrons to bring in their own food and drink to the venue. At P&J live it is our aim to be completely cashless, all of our bars, kiosks and restaurants accept card payments, this is more efficient, safe and ensures a speedy transaction. There are therefore no cash machines on the TECA site.
Is there parking available at P&J Live?

Yes, there is parking available on-site at P&J Live.

There are various ways to pay for your parking at P&J Live

On site payment machines: We accept both cash and card payments on site, pay on exit is required by entering your vehicle registration at any one of our machines located in the car parks. Please note payment machines only take coins and not notes.

APCOA Connect App: Up to 24 hour after you have left the venue, you can pay for your parking on the APCOA Connect App. Once you have downloaded the app, use location code 6680 for the Sub-T Car Park (underground) and location code 2356 for the Surface Car Park.

You can also pay for parking via the APCOA website here, click which car park you parked in and then you will be able to pay for parking.
Can I pay by cash within P&J Live?

At P&J Live it is our aim to be completely cashless, all of our bars, kiosks and restaurants accept card and contactless payments. This is more efficient, safe and ensures a speedy transaction.

There are no cash machines on the TECA sites.
What bus can take me to P&J Live?

Regular buses will be coming in and out of the complex daily for public use. Details on bus routes and operators are still in discussion and any updates will be posted on the getting here page of the website.

Currently, the Stagecoach Bluebird Jet Service 727 runs regularly from Aberdeen City Centre to Aberdeen Airport, stopping in the TECA site.
How do I purchase accessible seating for a show at P&J Live?

All the tickets for our Special Access Platform are sold via our ticket agent Ticketmaster.

Further information on accessibility at the Venue can be found on our Accessibility page.