Give the Gift of Tickets this Christmas
It's that time of year again! Whether you're struggling to find the perfect gift for your grandparents, swapping gifts with your bestie, ticking off your children's Santa list or looking to treat yourself, why not give the gift of tickets. We've created the ultimate gift guide to help you create special memories that will last a lifetime. Take a look and see what you can add to your shopping list.
#GiveTheGiftOfTickets
The KING of Christmas, Michael Bublé, is back at P&J Live on 29th April 2023 with his highly anticipated Higher Tour. Tickets will give everyone a Holly Jolly Christmas.
LET US ENTERTAIN YOU: Events for the whole family
Which Dinosaur loves Christmas the most? Tree Rex! Stomping and roaring to Aberdeen on the 10th & 11th of April 2023, Jurassic Live will be an easy gifting win for the kids. The show will feature the UK'S ONLY flying Pterodactyl and only Parasaurolophus, Stegosaurus & Apatosaurus, the UK's BIGGEST Tyrannosaurus Rex – you're in for a roar-some time!
After a hugely successful event in 2022, Comic Con Scotland (NE) will be returning on the 18th & 19th of March 2023. With some huge TV & Movie stars having already joined the line-up, ticket holders will be able to meet and greet their favourite stars, see film props up close, browse through some awesome merchandise and join the cosplay community. This will be an excellent event for superheroes and villains to unite!

A RIGHT CATCH: Gifts with a sports twist
If an adrenaline-fuelled mix of motocross racing badness and Freestyle Motocross (FMX) doesn't scream 'Great Christmas Present' for thrill-seekers, we don't know what does. Skidding to Aberdeen on 28th & 29th January 2023, Arenacross, is a show like no other. This is your only chance to catch this show in Scotland – don't miss out!

Tickets to see Strictly Come Dancing – The Professionals will have any fan rocking around the Christmas tree. Waltzing into the venue on the 5th of May 2023, gifting tickets to this event will be an easy 10!
Darts fans won't want to miss the biggest party to hit the 'deen and the final night ahead of the playoffs in London. The Cazoo Premier League Darts will return to Aberdeen on 18th May 2023! Hit the BIG 180!

MUSIC TO OUR EARS: Gifts for music fans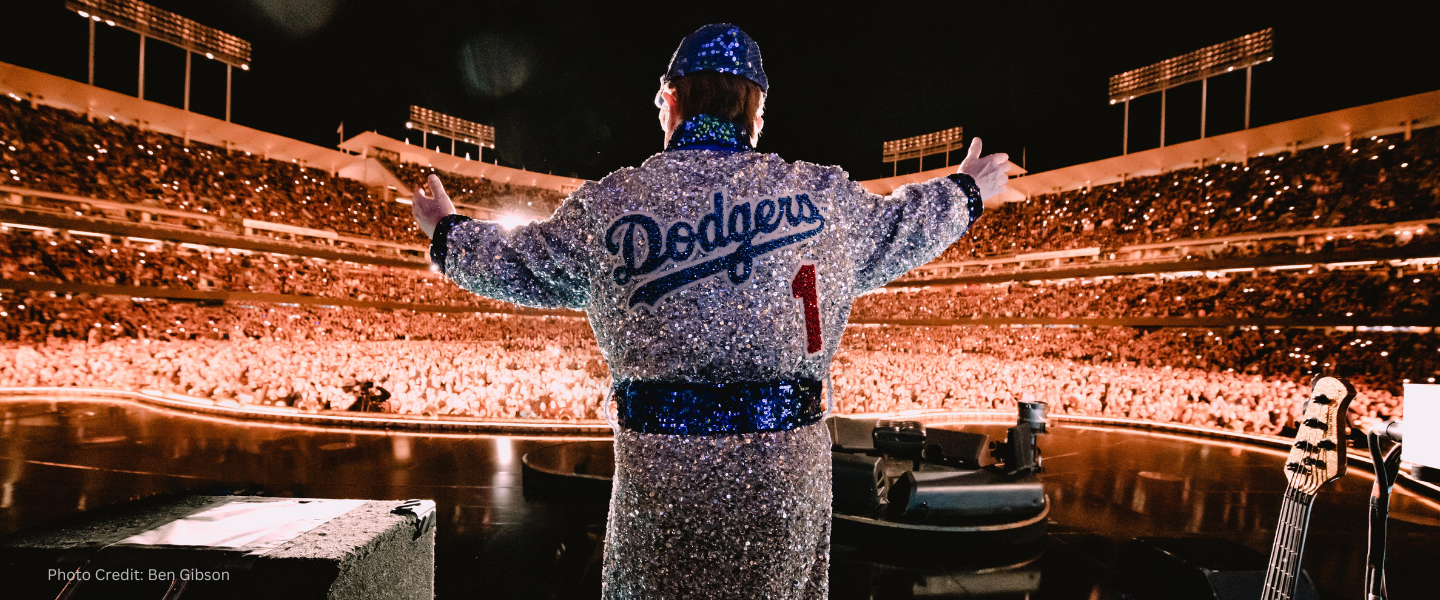 Hold me closer tiny dancer, Elton John will bid farewell to Aberdeen on his final-ever tour. This much-anticipated event will be high up there on someone's Christmas list! If you're ready for love, get them the tickets for his show on the 13th or 15th of June 2023!
GIN-GLE BELLS: Gin to My Tonic Show
We've got the ticket to a gin-credible Christmas! Gin To My Tonic Show is an event all gin enthusiasts will love. On Friday 25th & Saturday 26th of August 2023, sip, sip, your way to a gin-tastic gift.
ADD A LITTLE BIT OF SPICE: Magic Mike: The Arena Tour
All the jingle ladies, all the jingle ladies… this is a must-have to add to your Christmas list! Stand at the edge of your seats and get ready to dance, Magic Mike The Arena Tour will give their fans the best night of their lives on the 20th of April 2023! Watch the magic here.
With some incredible shows hitting up P&J Live next year, we're sure there is something that will look great in the stocking under the tree. Head to our what's on page to see our full line-up.
Frequently Asked Questions
How can I buy Premium tickets?
How can I buy a VIP View Bar Upgrade?

You can purchase a VIP View Bar Upgrade to selected events here. It includes early access, fast-track entry, complimentary drink on arrival and access to the View Bar before, during and post-show.
How can I purchase tickets for a concert at P&J Live?

Tickets are available from our ticketing agent Ticketmaster on www.ticketmaster.co.uk

P&J Live do not sell tickets directly.
How do I register for access to venue presale?

For certain events, venue presale tickets might be on offer. This means you'll be access tickets before they go on general sale.

To gain access to our exclusive venue presale, sign up to our newsletterhere and we will send you an email with the presale link for tickets go on general sale!

Tip: Also follow us on Facebook, Twitter and Instagram to stay updated.
How can I book a table at 195 Bar & Grill?

Our 195 Bar & Grill offers a unique dining experience before selected shows at P&J Live. You can check availability and book a table here.
Will I be able to purchase food at P&J Live?

There is a wide range of food and beverage options available to purchase for concerts and events, including catering outlets offering a variety of hot food options.

Please note - it is against venue policy to allow patrons to bring in their own food and drink to the venue. At P&J live it is our aim to be completely cashless, all of our bars, kiosks and restaurants accept card payments, this is more efficient, safe and ensures a speedy transaction. There are therefore no cash machines on the TECA site.
Is there parking available at P&J Live?

Yes, there is parking available on-site at P&J Live.

There are various ways to pay for your parking at P&J Live

On site payment machines: We accept both cash and card payments on site, pay on exit is required by entering your vehicle registration at any one of our machines located in the car parks. Please note payment machines only take coins and not notes.

APCOA Connect App: Up to 24 hour after you have left the venue, you can pay for your parking on the APCOA Connect App. Once you have downloaded the app, use location code 6680 for the Sub-T Car Park (underground) and location code 2356 for the Surface Car Park.

You can also pay for parking via the APCOA website here, click which car park you parked in and then you will be able to pay for parking.
Can I pay by cash within P&J Live?

At P&J Live it is our aim to be completely cashless, all of our bars, kiosks and restaurants accept card and contactless payments. This is more efficient, safe and ensures a speedy transaction.

There are no cash machines on the TECA sites.
What bus can take me to P&J Live?

Regular buses will be coming in and out of the complex daily for public use. Details on bus routes and operators are still in discussion and any updates will be posted on the getting here page of the website.

Currently, the Stagecoach Bluebird Jet Service 727 runs regularly from Aberdeen City Centre to Aberdeen Airport, stopping in the TECA site.
How do I purchase accessible seating for a show at P&J Live?

All the tickets for our Special Access Platform are sold via our ticket agent Ticketmaster.

Further information on accessibility at the Venue can be found on our Accessibility page.