P&J Live brings an amazing new facility to the North-east for the people of the North-east and commits to giving back to the community.
P&J Live's chosen charity for the first two years is local children's charity Charlie House.
The two-year partnership with local children's charity Charlie House includes P&J Live assisting in raising vital funds and awareness for the charity which supports babies, children and young people with complex disabilities and life-limiting conditions and their families in the North East of Scotland.
Charlie House launched a public fundraising campaign in November 2018 to raise £8million for a specialist support centre being built on the ground of Woodend Hospital in Aberdeen.
P&J Live is set to make concert attendance much more accessible for the families Charlie House support, with a specific changing place being installed which is essential to enable the families to spend extended time away from home. This is essential to the families of Charlie House as there is only limited changing facilities around Aberdeen, making it difficult for their children to experience a day out.
For more information on Charlie House please find their website here.
P&J Live's partnership with Dyce Academy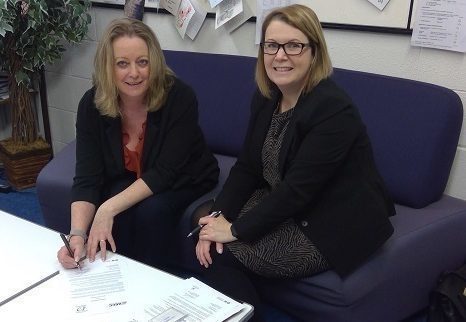 P&J Live enters into a flagship business partnership with Dyce Academy.
Lesley Adam, Head Teacher at Dyce Academy said "We hope to be able to work with P&J Live to widen business opportunities available to our staff and pupils through curriculum links and career opportunities. Pupils engaging with an organisation as large as P&J Live and on our doorstep may allow us to give them bespoke work experience in a diverse range of areas within the organisation.
The agreement outlines the initiatives proposed between the partners including work placement, modern apprenticeships and school leaver positions. P&J Live will also hold mock interviews, and work inspiration activities such as a career fair and site visits.
For more information please see our press release here.