P&J Live brings an amazing new facility to the North-east for the people of the North-east and commits to giving back to the community.

P&J Live supports a wide range of local charities throughout the year through ticketing, food bank donations, clothing donations, on-site bucket collections and other fundraising activities.
ASM Global's official charity partner is Nordoff and Robbins, a UK based charity that delivers music therapy to a range of clients across the UK, including some of the most vulnerable people in society. This charity meets the growing need for music therapy by training music therapists and ensuring that their skills are not only maintained but developed. We research music-making and its potential to inform how we can support our clients and people in challenging situations.
P&J Live's partnership with Dyce Academy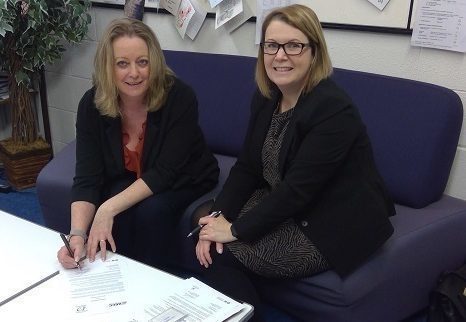 P&J Live enters into a flagship business partnership with Dyce Academy.
Lesley Adam, Head Teacher at Dyce Academy said "We hope to be able to work with P&J Live to widen business opportunities available to our staff and pupils through curriculum links and career opportunities. Pupils engaging with an organisation as large as P&J Live and on our doorstep may allow us to give them bespoke work experience in a diverse range of areas within the organisation.
The agreement outlines the initiatives proposed between the partners including work placement, modern apprenticeships and school leaver positions. P&J Live will also hold mock interviews, and work inspiration activities such as a career fair and site visits.
For more information please see our press release here.